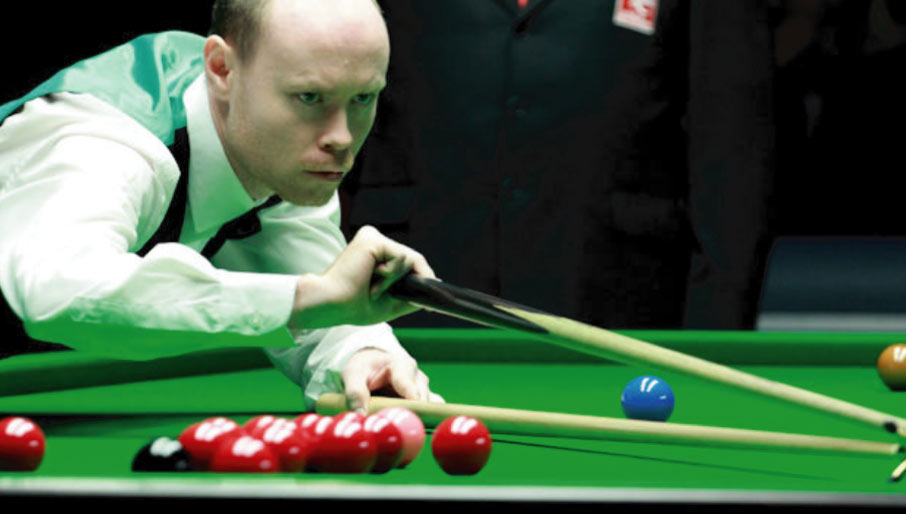 GARY WILSON – 30 YEAR OLD PROFESSIONAL SNOOKER PLAY FROM WALLSEND
From a very early age he had the ambition to be a snooker player and after many years of hard work and dedication, he has recently achieved professional status which allowed him to play in major tournaments, including the World Snooker Championships, the UK Snooker Championships and numerous national and internationally based competitions, alongside the world's best players.
Amongst his achievements are:
Appeared on junior big break 3 times, aged 9, 11 and 12
Indian open last 16 2013 beating Jimmy White, Dominic Dale and Marco Fu on the way
Welsh open Quarter Finalist 2015 beating Joe Perry and Neil Robertson on the way
Made a 147 v Ricky Walden in the German Masters 2013
China open Finalist beating Liang Wenbo, Ricky Walden, Barry Hawkins and Ding Junhui on the way was ranked at 32 during start of 2015/16 season.
He became involved in snooker as a youngster; he was barely able to see over the table when he first picked up a snooker cue. He was talent spotted at an early age and showcased at the World Snooker Championships in Sheffield which lead to an invitation to compete on the first series of Junior Big Break when he was nine. He made further appearances on the show at age 11 and 12 and has been a regular on the North East, national and international amateur circuit for more than 15 years.
His major breakthrough came when he won the World Under 21 Championship when he was 18 years old and since then he has been working towards his ultimate ambition which is to be the top player in the world. Other key achievements in his career to date include:
English Amateur Champion 2012
World Amateur Championship 2012 finalist
Won countless national junior and senior tournaments including two times
English Under 18's Champion representing his country in numerous international team events
Made his first century break at the age of nine and achieved his first 147 break when he was 12 years old
During his career he has beaten many players ranked higher than himself, including Peter Ebdon, Nigel Bond, Dave Harold, Gerard Greene, Marco Fu, Jimmy White and Ronnie O'Sullivan, who is regarded by many as the greatest ever snooker player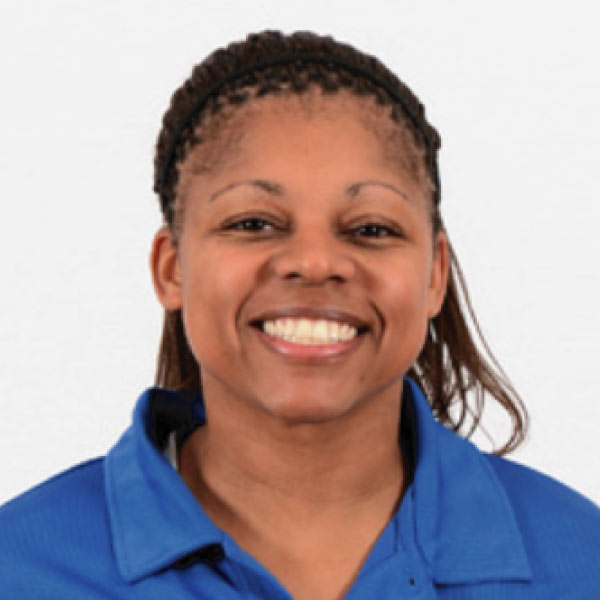 Stephanie Gandy
Gandy made her debut in a test-match against Bulgaria in 2010 and followed this up with selection again in 2011 where she played in the British Invitational Tournament against Latvia, Germany and Cuba.
Sheffield Hatters, England (2010- ), Olesa Spain (2010), Biella, Italy (2009-10), Bundaberg Bears, Australia (2009), Sheffield Hatters, England (2005-9), Lieshout, Netherlands (2004-5), University of Michigan, USA (2000-4)
Gandy attended high school in Detroit and earned a scholarship to the University of Michigan where averaged 11.6 points and 3.6 rebounds in her senior season. She was twice named to the Big Ten Conference All Star team.
Her professional career began with Dutch club Lieshout before she came to the UK in 2005, beginning the first of two stints with Sheffield Hatters (2005-9) before returning in 2011.
During her spells in Yorkshire, she has helped the club to four English Basketball League titles and was MVP for their 2009 and 2012 National Cup final victories, as well as featuring in the side which won the 2013 EBL Division One play-off.
She has also has spells in Australia, Spain and Italy, where she led Biella to the 2010 Lega B title, winning the league's MVP award. Gandy was named in the first inaugural season of the WBBL 2014-15 MVP of the entire league.
Sam Law – PGA Professional at Hickleton Golf Club
Started playing golf at the age of 11 and became a member of the pro­fessional golfer's association in 2007 and qualifying in 2010. My day-to-day work consists of running the pro shop at Hickleton selling golfing goods, dealing with members and visitors, and providing a full club repair service. I also coach several days per week golfers of all ages and abilities.
As my job involves a great deal of standing in one position for large periods of time I often find as the day goes on I develop shoulder and neck pain. I was recommended by a member to see John and he's been treating me for
the past 6 months or so and his hands on treatment is just the trick!
Directions
Based in the small town of Upton minutes from the A1 motorway and adjacent to the A638 you can find us right on the main street with ample off road parking.
Opening Times
Monday 9.00 am – 5.00 pm
Tuesday 9.00 am – 5.00 pm
Wednesday 9.00 am- 5.00 pm
Thursday 9.00 am – 5.00 pm
Friday 9.00 am – 5.00 pm
Saturday 9.00 am 1.00 pm
Other appointments available upon arrangement  |  Sunday by appointment  |  Home visits available upon arrangement.