Welcome to John Cox Health & Sports Therapy Practice
Formerly known as John Cox Health and Physiotherapy Practice
We are ideally positioned between Pontefract, Doncaster, Wakefield and Barnsley, also in close proximity to the A1.
The Podiatrists/Chiropodists are fully qualified professionals and all are fully chartered and HCPC registered.
We pride ourselves on having a 'hands on' approach to treatment and provide individual assessment, treatment, rehabilitation, and post-operative care.
Home Visits are available on request.
Also available at the Practice is Milner's Solicitors & Toppers Hair Salon.
Our staff are a team of dedicated professionals working together to deliver the best quality care to our clients in a friendly environment.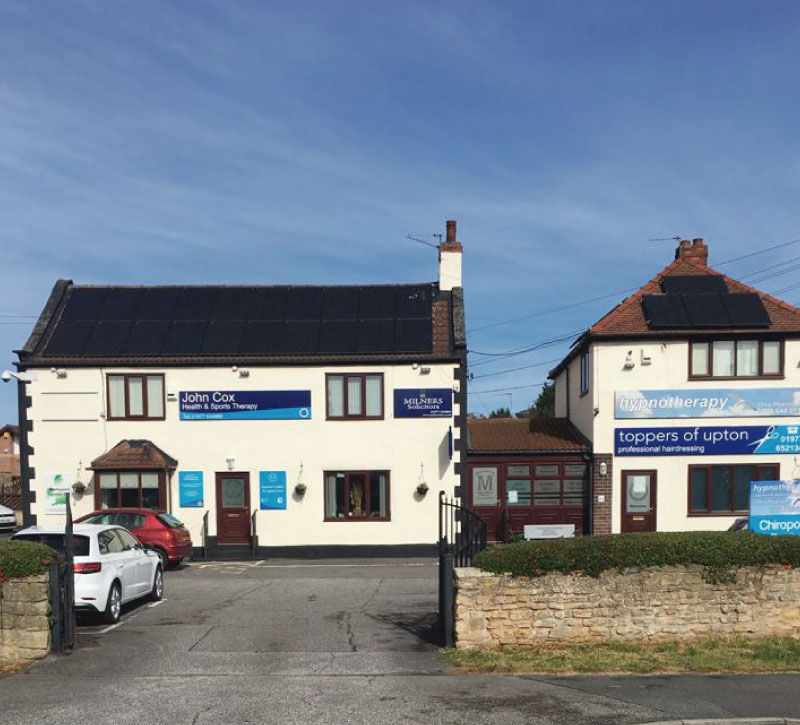 We offer Sports Massage Therapy, Acupuncture, Chiropody, Podiatry, Foot Healthcare (Orthotics) and a range of Complementary Treatments including Hypnotherapy, NLP and Neuropsychotherapy.
Conditions such as back and neck pain, work related postural pain, overuse injuries and trauma can be helped as well as arthritic pain, migraine, stress, soft tissue injuries, stiff painful joints, mobility rehabilitation.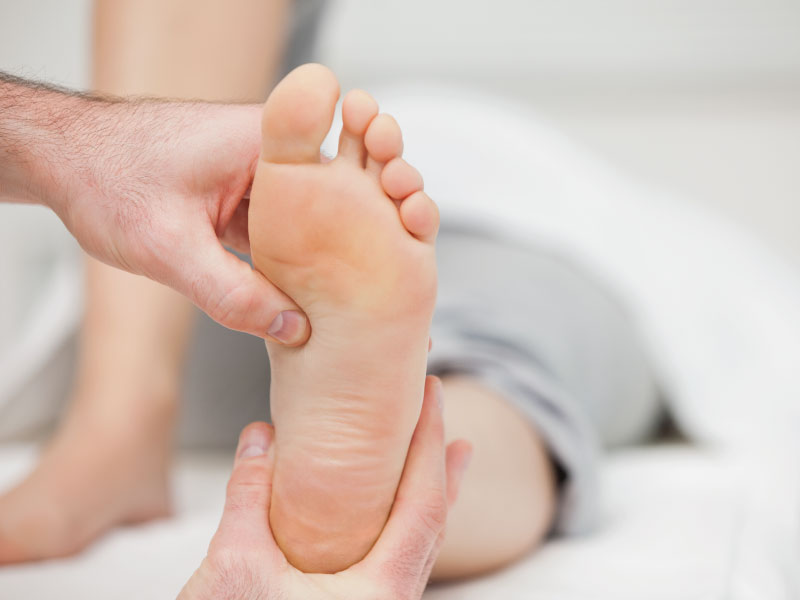 We can help with in-growing, thickened fungal or unsightly nails, corns, callus (hard skin), verruca's, athletes foot and abnormalities of the lower limbs. All of these can be easily treated and an individual treatment plan designed.
Acupuncture can do more than simply reduce pain, it seems to have a beneficial effect on the health of some individuals.
Patients often notice an improved sense of wellbeing after treatment.
John is a Sports Therapist and co-owner of the practice with his wife Jackie.
They have worked hard to develop a dedicated team of practitioners to provide a professional and comprehensive service to deliver the best quality of care in a friendly environment.
John has over 20 years' experience and throughout has worked extensively with professional sports teams and athletes, cyclist, rugby, football and sports teams.
He worked for 3 years at Frickley Athletic FC, also a brief spell at Sheffield United. He has worked with local disabled athletes and with the TV Gladiators programme.
John has recently been working with the Sheffield Hatters Ladies Basketball team and team GB athletes.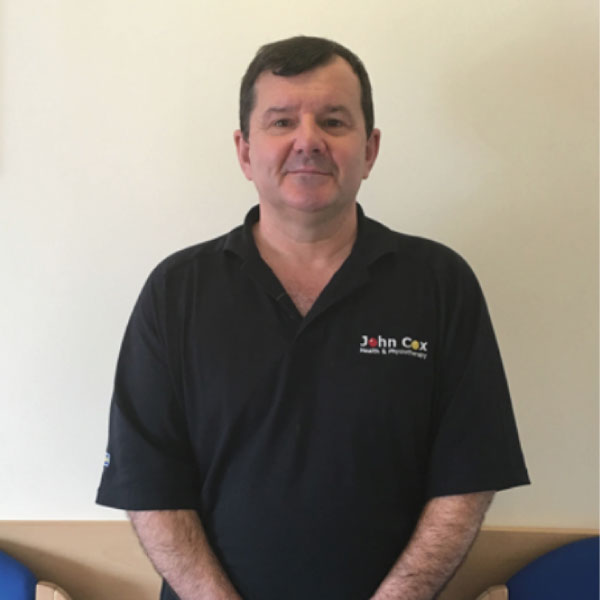 John Cox
Sports Massage Therapist - FTST, FHT
Jackie-Sikora Cox
Sports Massage Therapist - FTST, FHT
Directions
Based in the small town of Upton minutes from the A1 motorway and adjacent to the A638 you can find us right on the main street with ample off road parking.
Opening Times
Monday 9.00 am – 5.00 pm
Tuesday 9.00 am – 5.00 pm
Wednesday 9.00 am- 5.00 pm
Thursday 9.00 am – 5.00 pm
Friday 9.00 am – 5.00 pm
Saturday 9.00 am 1.00 pm
Other appointments available upon arrangement  |  Sunday by appointment  |  Home visits available upon arrangement.